Pokemon Go fans know August 12th was the last day of the Shiny Eevee weekend event. Eevee fans were out in full force with the cute Pokemon being celebrated in many forms all over the world.
https://twitter.com/cnblueemi/status/1027842447013904384
Eevee has always been a strong mascot for the Pokemon series and due to its successful merchandise sales in the Pokemon Center with collections like "Eevee and Colorful Friends", they launched Project Eevee in November 2017. The project produced new super cute merch that had fans going crazy to collect them all, like the Pancho Eeveelutions.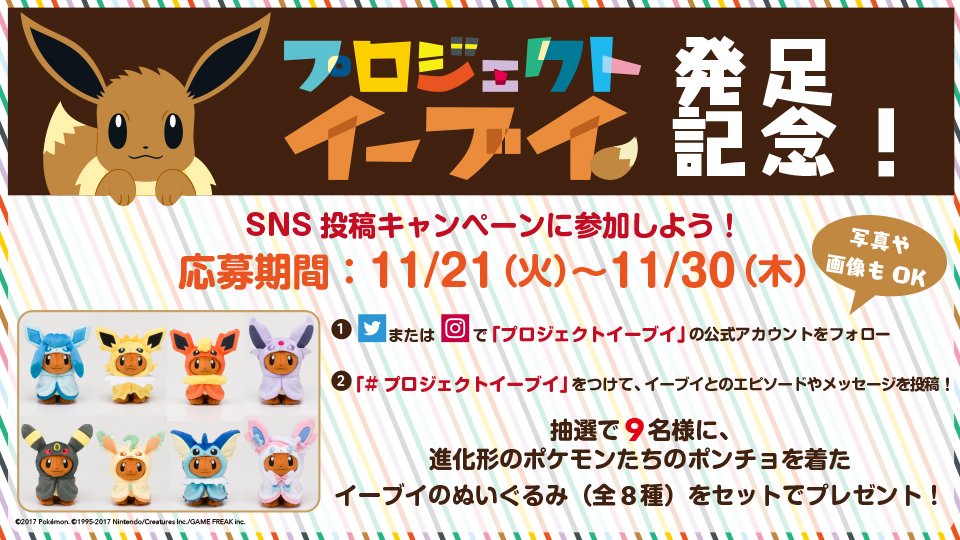 Another popular part of Project Eevee was having well-known illustrators create a trainer for each Eevee evolution. Here's the completed set:
Vaporean – Jun Shimizu illustrated by Yumenouchi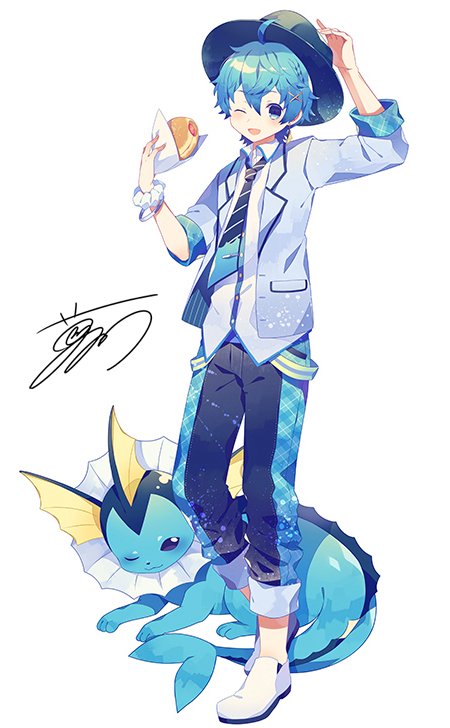 Glaceon – Rei Usui illustrated by Dan Ichikawa
Eevee – Yuki Fukuma illustrated by En Morikura
Sylveon – Hikaru Momoyama illustrated by Yokoyari Mengo
Jolteon – Kouga Ikazuchi illustrated by Nachi Aono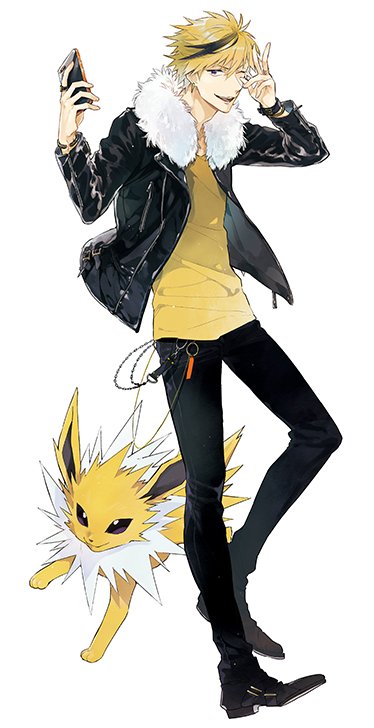 Flareon – Miyabi Endou illustrated by Nakahara
Espeon – Asuka Chinen illustrated by Lily Hoshino
Umbreon – Raito Akutsu illustrated by pako
Leafeon – Hinata Aso illustrated by Mai Hanamura
The Eevee evolution trainers all have their own distinct style and some even have their own backstory like the cross-dressing Leafon trainer
Hinata Aso is a second year high school student, the student council president, and popular with girls. Hinata spent her youth in the Kalos region where her father is an important person in the area. His father became a target of a dangerous organization and so Hinata went into hiding, masquerading as a boy. She now exudes a mysterious, prince-like personality with her Leafeon.
The development of the trainers and their interconnected backstories seems like a perfect way to test the waters of an anime or manga spin-off. Judging
by the social media reach increasing with each new trainer added, this art inspired project looks to be a success. With the recent game launches, the new Detective Pikachu Hollywood film, the enduring success of Pokemon Go despite its tech limitations, and high profile Pokemon celebrations around the world; it looks like the Pokemon Company is trying to create more content than ever for fans to enjoy. They're finding runaway success in 2018 and it's no surprise that Pokemon is the most profitable franchise in the world – even higher than Star Wars, Hello Kitty, Mario, and Harry Potter.
Would you read or watch an Eeveelutions focused story?