As one of the most common genres, slice of life anime tends to focus on a cast of characters going about their daily lives. A common description is "cute girls doing cute things," but a more apt description would be Seinfeld meets anime, since they ditch a central conflict and over-arching plot for episodes that are more like vignettes.
Seinfeld © NBC
*Synopsis' courtesy of My Anime List
Synopsis
---
Drift peacefully into Neo Venezia, a city on the planet Aqua (formerly known as Mars). By the 24th century, humans have found a way to colonize the previously uninhabitable planet. As futuristic as that sounds, Neo Venezia is still teeming with rustic beauty; gondolas on wide canals and waterways are the main mode of transportation. The city itself is a faithful replication of Manhome's (the planet formerly known as Earth) Venice.
To make sure that residents and tourists alike get the most from Neo Venezia's many wonders, companies offering guided tours via gondola were formed, one of which is named Aria Company.
This is the workplace of Akari Mizunashi, a free spirited teenager from Manhome who is now a novice Undine (the title given to tour guides). Join Akari as she becomes intimately acquainted with other Undine, tourists, Neo Venezia's residents, and even the city itself, learning many valuable life lessons along the way, such as the wonderful truth that there are such things as manmade miracles.

© Hal Film Maker
Synopsis
---
Azumanga Daioh is about high school life through the eyes of six girls with unusual personalities: Chiyo (the 10-year-old genius), Osaka (the resident airhead), Sakaki (the shy one prone to cat bites), Tomo (the loose cannon), Yomi (the short-tempered one) and Kagura (the resident jock).
© J.C. Staff
Synopsis
---
Momoko Sakura is an elementary school student who likes popular idol Momoe Yamaguchi and mangas. She is often called "Chibi Maruko-chan" due to her young age and small size. She lives together with her parents, her grandparents and her elder sister in a little town. In school, she has many friends with whom she studies and plays together everyday, including her close pal, Tama-chan; the student committee members, Maruo-kun and Migiwa-san; and the B-class trio: 'little master' Hanawa-kun, Hamaji-Bu Taro and Sekiguchi-kun. This is a fun-loving and enjoyable anime that portrays the simple things in life.
© Nippon Animation
Synopsis
---
Tadakuni, Hidenori, and Yoshitake are students at the all-boys academy, Sanada North High School. This is a tale about just that—their daily lives as students. Winning the basketball tournament? Finding true love? You won't find any of that here. Whether it's sparking random arguments while hanging out with friends, meeting that one weird co-worker at a part-time job, or even letting imaginations run wild on a windy afternoon, we've all experienced the show's ordinary but true-to-life themes at one point or another.

© Sunrise
Synopsis
---
It's back-to-school mayhem with Kaname Chidori and her war-freak classmate Sousuke Sagara as they encounter more misadventures in and out of Jindai High School. But when Kaname gets into some serious trouble, Sousuke takes the guise of Bonta-kun—the gun-wielding, butt-kicking mascot. And while he struggles to continue living as a normal teenager, Sousuke also has to deal with protecting his superior officer Teletha Testarossa, who has decided to take a vacation from Mithril and spend a couple of weeks as his and Kaname's classmate.
© Kyoto Animation
Synopsis
---
Sasahara Kanji is a college freshman who decides to join a student society to share his hidden thoughts on manga, anime and gaming.
When he first visited Genshiken, short for "Gendai Shikaku Bunka Kenkyuu Kai" (Society for the Study of Modern Visual Culture), his groundless pride was destroyed by the plotting of Madarame, a sophomore student in Genshiken, but he still couldn't admit that he is an otaku.
However, as he participates in society activities such as visiting dojin (private publishing) shops and anime festivals, and hangs out with other society members Kosaka (a hardcore otaku despite his extreme eccentricities and good looks), Kosaka's girlfriend Kasukabe Saki (who isn't really an otaku), Ohno (a cosplayer) and the others, he opens his mind and resolves that he will make his way into the otaku world. With their help, Sasahara slowly adjusts to otaku life in Genshiken.
© Palm Studio
Synopsis
---
Gintaro is a fox spirit that has been protecting the small Inari temple since the Edo era. Saeki Makoto's family possesses the power to see the gods' agent, but the ability is limited to one living relative at a time. When Makoto's mother passed away while she was still young, Makoto inherited the ability as the sole remaining family member. With the help of fox spirit's power, Makoto and Gintaro help the people of their community, in spite of their many differences.

© Diomedéa
Synopsis
---
After her single mother decides to run off with a boyfriend to dodge debt collectors, the young and energetic Ohana is sent to live with her grandmother. However, her grandmother is the strict owner of a hot springs inn and requires her to work at the inn to pay for her living expenses. Although Ohana is unhappy about this situation at first, she decides to make the best of her situation and work hard. Ohana's life is suddenly filled with fun, mischief, and drama!
© P.A. Works
Synopsis
---
For years, Yuno has dreamed of attending Yamabuki Arts High School, but now that she's been accepted, it means the scary prospect of moving away from her home and family for the first time! Fortunately, Yuno quickly learns that if her new neighbors at the eclectic Hidamari (Sunshine) Apartments aren't technically family, at least the majority share the bond of being fellow art students. From second year students like Hiro and Sae, who try to behave like helpful older sisters (mostly successfully) to her hyperactive new neighbor, classmate and best friend Miyako (who has the scariest apartment ever) Yuno begins to build the support network she'll need for dealing with strange characters like her oddly masculine landlady, her cosplay obsessed home room teacher, her tooth-chattering principal and all of the other odd denizens who inhabit her chosen world of art.

© Shaft
Synopsis
---
Takemoto Yuuta, Mayama Takumi, and Morita Shinobu are college students who share the small apartment. Even though they live in poverty, the three of them are able to obtain pleasure through small things in life. The story follows these characters' life stories as poor college students, as well as their love lives when a short but talented 18 year old girl called Hanamoto Hagumi appears.
© J.C. Staff
Synopsis
---
Oreki Houtarou is a minimalistic high school boy. One day, he joins the Classic Literature Club at his elder sister's request.
There he meets Chitanda Eru, Fukube Satoshi, and Ibara Mayaka. Chitanda is a calm beautiful girl but she turns into an embodiment of curiosity once she says, "I'm interested in it." Fukube is a smiling boy with a fantastic memory who calls himself a database. Ibara is a short girl and is strict with others and herself.
They begin to investigate a case that occurred 45 years ago. Hints of the mystery are buried in an old collection of works of the former members of Classics Club. The collection is titled "Hyouka."
© Kyoto Animation
Synopsis
---
The anime follows the daily life of an earnest, hardworking office lady named Kaoru and her otaku husband, Hajime, who is totally immersed in a certain huge net bulletin board system.
© Seven
Synopsis
---
"Cute girls doing cute things in cute ways."
Everyday things make up the fabric of life—whether it's making friends, going to school, trying to make money, or celebrating a holiday. Ichigo Mashimaro is a heartwarming series that follows the daily lives of Itoh Chika, her sister Nobue, and her friends Miu, Matsuri, and Ana.
© Daume
Synopsis
---
Hirasawa Yui, a young, carefree girl entering high school, has her imagination instantly captured when she sees a poster advertising the "Light Music Club." Being the carefree girl that she is, she quickly signs up; however, Yui has a problem, she is unable to play an instrument.
When Yui goes to the clubroom to explain, she's greeted by the other members: Ritsu, Mio, and Tsumugi. Although disheartened at Yui's lack of musical know-how, they still try to convince her to stay to prevent the club's disbandment. After playing Yui a short piece which re-ignites her imagination, they succeed in keeping their new member and guitarist.
Along with the tasks of school and homework, Yui begins to learn the guitar with the help of the other band members, experiencing many mishaps along the way. However, with the school festival drawing near and Yui getting stuck with her practice, will the Light Music Club be ready in time for their debut?
© Kyoto Animation
Synopsis
---
The story revolves around four teens—the good-looking twins Yuuta and Yuuki Asaba, the effeminate Shun Matsuoka, and the class head Kaname Tsukahara—who have known each other since early childhood. While they are not necessarily good or bad friends, they continue to hang out well into high school. The half-Japanese transfer student Chizuru Tachibana joins the circle of friends in this comedy about the everyday life of adolescence.
© J.C. Staff
Synopsis
---
The story begins with Oomiya Shinobu, a 15-year-old, seemingly pure Japanese girl who actually did a homestay in Great Britain. Even after coming back to Japan, she still misses her time overseas. One day, an airmail letter arrives from Alice, the girl in Shinobu's host family in Great Britain. The letter reads: Shinobu, I'm coming to Japan! The Japanese/British girls' mixed comedy follows the lives of Shinobu, Alice, and other girls from both Japan and Great Britain.
© Studio Gokumi
Synopsis
---
Segawa Yuta is a freshman of a university. He lost his parents when he was small and was raised by his sister Yuri. Yuta has been living alone since Yuri got married to a middle aged man when Yuta was a junior high student.
One day, Yuri visited Yuta's apartment and asked him to take care of her three daughters while Yuri and her husband were on a trip. He unwillingly accepted the job but the plane Yuri took went missing. In order to prevent the daughters from being adopted separately by relatives, Yuta decided to take in all three girls.
A life of a strange family in a tiny apartment begins.
© Feel
Synopsis
---
Having fun in school, doing homework together, cooking and eating, playing videogames, watching anime. All those little things make up the daily life of the anime—and chocolate-loving—Izumi Konata and her friends. Sometimes relaxing but more than often simply funny!
© Kyoto Animation
Synopsis
---
There are three of the Minami sisters: Haruka, Kana and Chiaki, who have an average life. The girls only have each other to depend on and help each other get through everything from love confessions to cooking.
© Daume
Synopsis
---
This romantic comedy revolves around an antisocial high school student named Hikigaya Hachiman with a distorted view on life and no friends or girlfriend. When he sees his classmates talking excitedly about living their adolescent lives, he mutters: "They're a bunch of liars." When he is asked about his future dreams, he responds, "Not working." A teacher gets Hachiman to join the "Volunteer Service" club, which happens to have the school's prettiest girl, Yukinoshita Yukino.
© Brain's Base (S1) / Feel (S2)
Synopsis
---
Since he was young, a teenage boy named Natsume Takashi has been able to see youkai, but keeping this ability a secret has now become a heavy burden for him and has made his life difficult.
This begins to change when Takashi inherits his grandmother's "Book of Friends." He discovers that she, Natsume Reiko, shared the same ability as him and starts to understand why he was always targeted by both good and bad youkai.
After learning the true meaning behind the Book of Friends, which allows him to manipulate the spirits listed within its pages, Natsume undertakes a journey with his bodyguard, the infamous spirit Madara, to free the spirits of their contracts with Reiko.

© Brain's Base
Synopsis
---
While the title suggests a story of simple, everyday school life, the contents are more the opposite. The setting is a strange school where you may see the principal wrestle a deer or a robot's arm hide a rollcake. However there are still normal stories, like making a card castle or taking a test you didn't study for.
© Kyoto Animation
Synopsis
---
Kaori Fujimiya is always alone because all of her happy memories, including time spent with her friends, disappear every Monday. Deciding that he wants to be friends with her anyway, Yuuki Hase tries to get close to Kaori each week, wishing that she would one day call him "a friend."
© Brain's Base
Synopsis
---
The 11-year-old Miyamoto Rebecca becomes the new teacher of a classroom which is full of weirdos. Despite her cute looks she's a little beast and can be pretty sarcastic and offensive. The school is not safe anymore now that she's in charge of a class and her students, Himeko, Ichijou, Rei and a white rabbit who took a liking to Rebecca help her to rough up the school and the neighbor with its teacher "ojii-chan."
© Shaft / Gansis
Synopsis
---
Itoshiki Nozomu is always in despair! Even simple things like paying for the toll on the subway can send him to a despair so deep only attempted suicide is the answer. How Strange is it then, that he should be the teacher of a High School Class filled with students with even more emotional problems than his. This great Comedy will leave you in anything but 'Despair' as you meet each of his students and watch their wacky adventures.

© Shaft
Synopsis
---
Tsukamoto Tenma is an ordinary 2nd year high school student who has fallen in love with one of her classmates, Karasuma Ooji. However, currently she is unable to confess her feelings to him. To make things worse, she found out that Karasuma is transferring to another school in a year. On the other hand, Tenma's other classmate, Harima Kenji (who is a delinquent) is also in love with Tenma. Not being able to confess his feelings, Harima gets depressed day by day.

© Studio Comet
Synopsis
---
Anime about the staff of the health and welfare section of the ward office of a certain city. Newcomers Hasebe Yutaka, Yamagami, Miyoshi Saya, and their supervisor Ichimiya Taishi go through the everyday quirks of working at their office.
© A-1 Pictures
Synopsis
---
Shirokuma Cafe revolves around a Canadian white bear that quits his boring job and starts a cafeteria near a zoo. He loves telling tall tales and always brags about himself. According to him, he was picked up by a human couple who owns a diner while he was drifting around on an iceberg.
Though he has lost all contact with his Canadian family, he has discovered a new home in serving the diners' clientele, thanks to the kind couple. His café is an embodiment of his personality. The place is always packed with many regulars, animals and humans, who are drawn by his charismatic magnetism.

© Studio Pierrot
Synopsis
---
Yugo Hachiken dreams of life separated from his family, so he takes the initiative by enrolling in an agriculture school. He thinks, with his talent in studying, no problems will arise no matter what kind of school he attends. He is proven wrong very quickly. Raised as a city boy, he is forced to uncover the inconvenient truth about agricultural life. Enjoy the story of Hachiken, as he tries to keep up with his new friends, farmers' heirs, who are already accustomed to the harsh world of farming. With no clear goals or understanding of farming life, how will Hachiken survive this new, cruel reality? The story of a sweat, tear, and mud-stained youth begins!
© A-1 Pictures
Synopsis
---
In a lonely corner of the world, on the edge of No Man's Land, sits Clocktower Fortress. It's home to the 1121st Platoon of the Helvetian Army, and their newest member is a 15-year-old volunteer named Kanata Sorami, who enlisted to learn how to play the bugle. When she was a child, Kanata was saved by a beautiful soldier and found inspiration in the clear, golden sound of her trumpet. From that day forward, Kanata decided music would be her life.
As the other platoon members train her how to be a bugler and a soldier, Kanata's enduring optimism will inspire them to look for happiness and beauty, even in a world haunted by war.
© A-1 Pictures
Synopsis
---
Tamako knows just about everything there is to know about mochi, the traditional Japanese dessert treats. When she's not attending her first year of high school, she even invents new flavors and varieties for Tama-ya, her family's mochi shop. School and growing up, on the other hand, are some things that she's still trying to find the right recipe for. But with the help of her best friends Kanna and Midori, two girls whose parents run businesses in the same shopping district, Tamako's determined to make the best of things. It's complicated though, especially when it comes to emotions and her relationship with her best boy friend Mochizou, whose family runs a rival mochi shop. And lately, Midori's been feeling a little odd about her feelings towards Tamako as well. And what's up with that strange bird fluttering around, the one that speaks fluent Japanese? It's all very mysterious and overwhelming, but at least Tamako always has one thing she can count on: No matter if your day's been good or bad, there's certain to be something sugary and delicious waiting at the end of every adventure whenever you take a walk through Tamako Market!
© Kyoto Animation
Synopsis
---
The last year of high school is always a time of both looking forward and looking back. Before you lies the future, alternately bright and scary. Behind you lie memories, both happy and sad. And somehow, in the course of one year, you have to reconcile those two and decide where your life is going to go.
For Wakana Sakai, who had started studying music, it's time to face the tragedy that made her abandon that path. For Sawa Okita, it's about her dreams of riding professionally. And for Konatsu Miyamoto, it's about bringing her friends together through the magic of a song. Can something as simple as the formation of a choir club really help solve the hurts and pangs that come with growing up? Can music bring people together despite their differences?
© P.A. Works
Synopsis
---
While attending his grandfather's funeral, thirty-year-old bachelor Daikichi is surprised to discover that his grandfather had an illegitimate child with an unknown mother! The rest of his family, fearing the obligation and embarrassment, want nothing to do with the silent little girl, Rin. Sensing her imminent abandonment and outraged by his complacent family members, Daikichi decides to adopt her himself! …yet he may have underestimated the difficulty of balancing his work, family, and love life with his role as her guardian.
© Production I.G.
Synopsis
---
Set in a family restaurant in Hokkaido, the northern prefecture of Japan, 16-year-old high school student Souta Takanashi works part-time along with his strange co-workers: Popura Taneshima, a high school girl who's a year older than Souta, yet easily mistaken for an elementary/middle schooler, and Kyoko Shirafuji, the 28-year-old store manager who doesn't bother to do any work at all.
© A-1 Pictures
Synopsis
---
Right after starting middle school, Akari Akaza joins the Amusement Club which is composed solely by her two childhood friends, Kyouko Toshinou and Yui Funami. Chinatsu Yoshikawa, Akaza's classmate, becomes a member after finding out about the dissolution of the Tea Club.
The Amusement Club, situated at the tea room facility since the Tea Club disbanded, has no clear purpose, being free for the girls to do whatever they want.
© Dogakobo (S1-S2) / TYO Animations (OVA-S3)
Seinfeld
Synopsis
---
The best 3D anime ever made, uguu!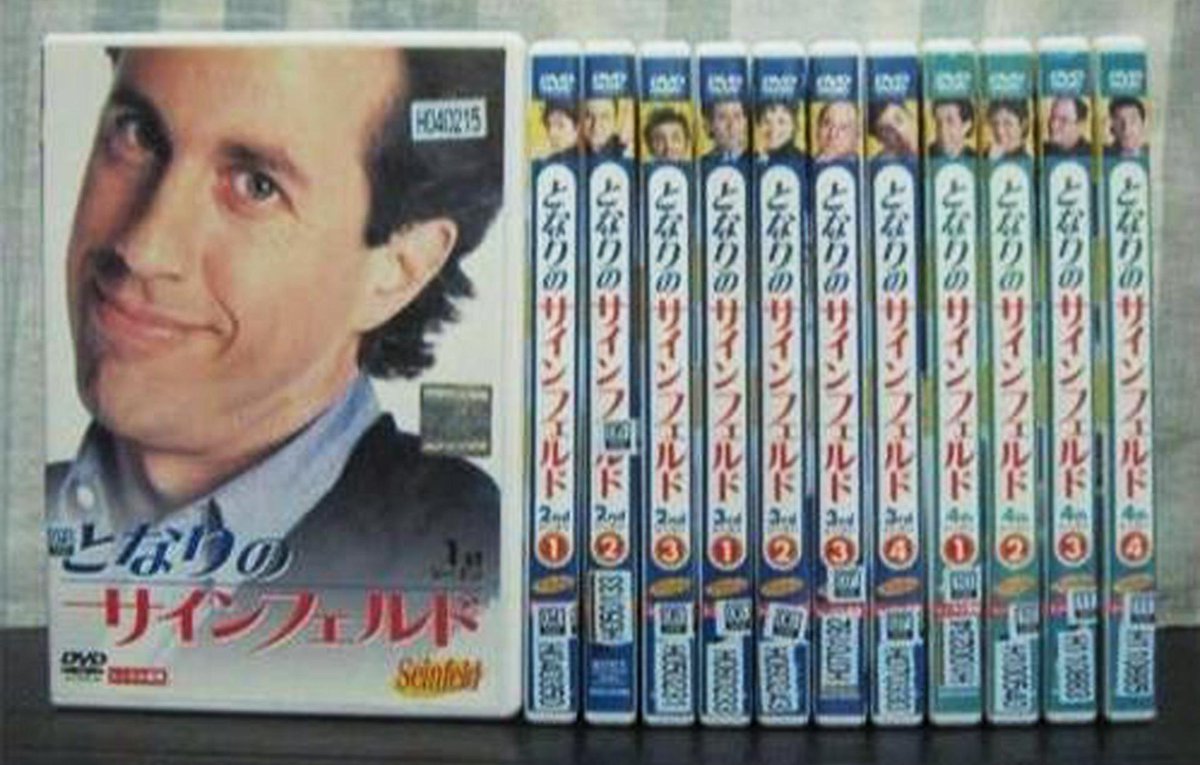 What slice of life anime do you recommend to people?