Weekly Shonen Jump revealed that Food Wars! Shokugeki no Soma is getting a third season! Even better is that it will debut this upcoming fall.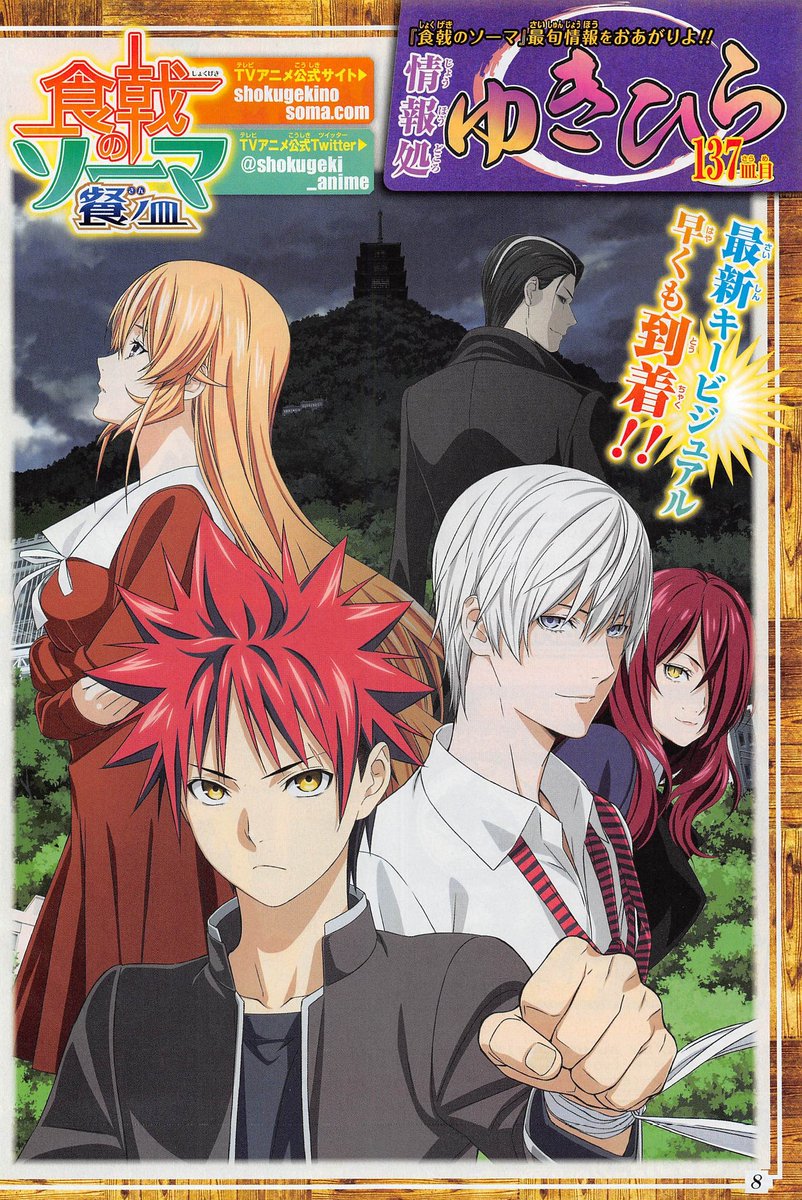 Shokugeki no Soma: San no Sara (Food Wars! Shokugeki no Soma: The Third Plate) will chronicle Soma's battle against Azami Nakiri (Erina's dad), who has the backing of the Council of Ten. The upcoming OAD, which will be released on July 4, will serve as a bridge between the second and third seasons.
Most of the previous cast members will return to reprise their roles, as well as the new members from the OAD. The only exception is that Risa Taneda will not return as Erina Nakiri due to taking a hiatus for health purposes. Hisako Kanemoto will voice Erina. She previously voiced Erina in a Jump Festa special and for the upcoming OAD.
Food Wars! Shokugeki no Soma was launched in 2012 by writer Yuu Tsukuda and artist Shun Saeki. The duo collaborates with renown chef Yuki Morisaki to create a beloved series that blends real-world cooking, shounen-styled battles, and ecchi reactions.
The story follows Soma Yukihara, a haughty and confident boy who attends Totsuki Culinary Academy. Only 1% of students graduate and they are subjected to high-stakes cooking competitions while facing strict judgment from Erina, the Council of Ten, and culinary critics.
Are you ready for more Food Wars! Shokugeki no Soma?