Naoshi Komi created the hit manga Nisekoi and it propelled him towards becoming a household name after it sold over 4 million copies and Shaft's anime adaptation became a fan favorite.
Komi may be known for creating Nisekoi but he has long been the king of emotional one-shot manga since his 2007 debut.
Tokidoki (2016)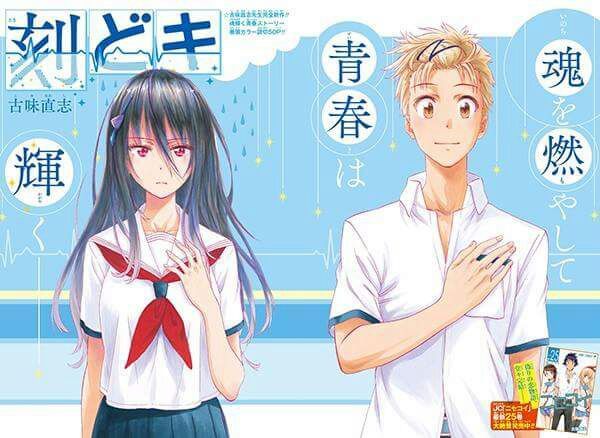 Double Arts (2008)
Island (2007)
Komi's latest one-shot e No Genten: Starting Point is a throwback to Komi's earlier works, which focused on two different personalities working towards a similar goal and exploring self-doubt.
e No Genten: Starting Point explores e-sports, which is gaining more popularity in Japan. Komi injects his signature art style and character foils into a trend that younger audiences are familiar with.
e No Genten: Starting Point follows Takumi Tomouchi, a high school boy who loves gaming. While dedicating his time towards mastering a fighting game, he crosses paths with Satsuki Minahara. While Satsuki is driven in life, Takumi is aimless – but they both love competitive gaming.
Oh, and you may experience some feels in this story. Komi loves playing with your emotions and it's a running theme in all his work.