Gainax promised the new Panty & Stocking project would not be related to pachinko, a mobile game, or a Blu-ray disc.
Gainax kept their promise about the no pachinko thing, and chose new products, an art exhibition and a themed café.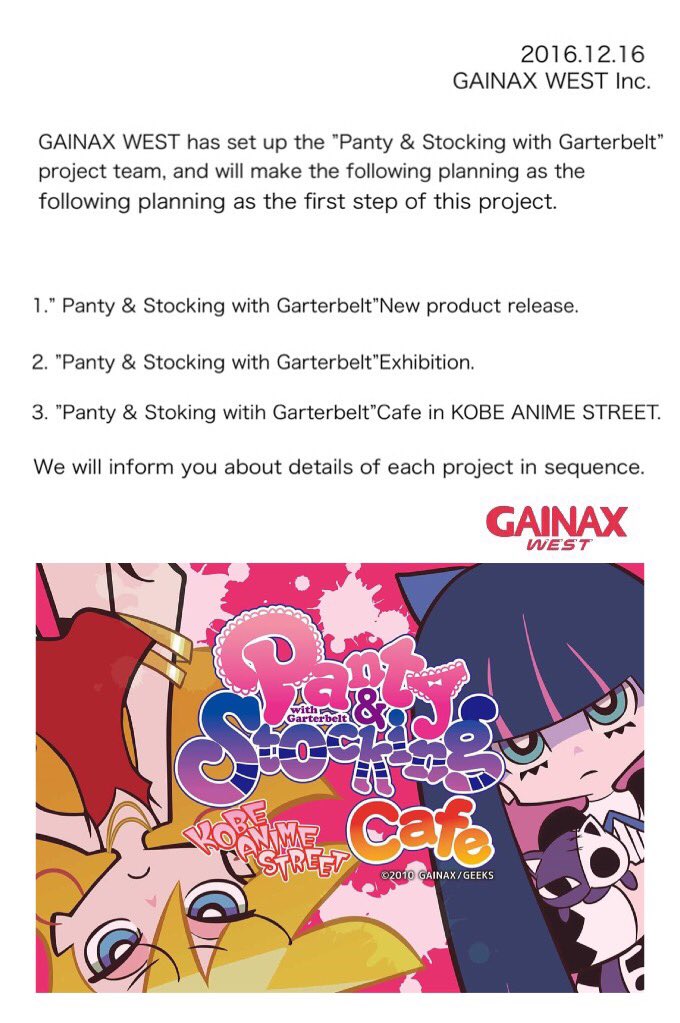 Gaianx West tweeted out their plans in English and Japanese. The first step is a "new product," which is going to go on sale between March and April 2017. Who knows, maybe they secretly created a second season? But it's probably a special figure.
As for the art exhibition and themed café, well, those are pretty popular in Japan. Who doesn't want to be served tea by cosplayer?
So Japanese fans will have some fun, but everyone else are left out in the cold. Of course International fans are sharing their disappointment with Gainax.
What's interesting to note is how they said in the release that this is the "first step of the project." Does that mean there's more? Are we just being overly hopeful?
Gainax is going to share more details about each sequence at a later date, but what are your current thoughts on the announcement?