I love to collect interesting design and spend a lot of time on Behance (great for designers, I'll put up my work there someday soon.)
One designer who I adore is Jin Xingye who is based in Suzhou, China.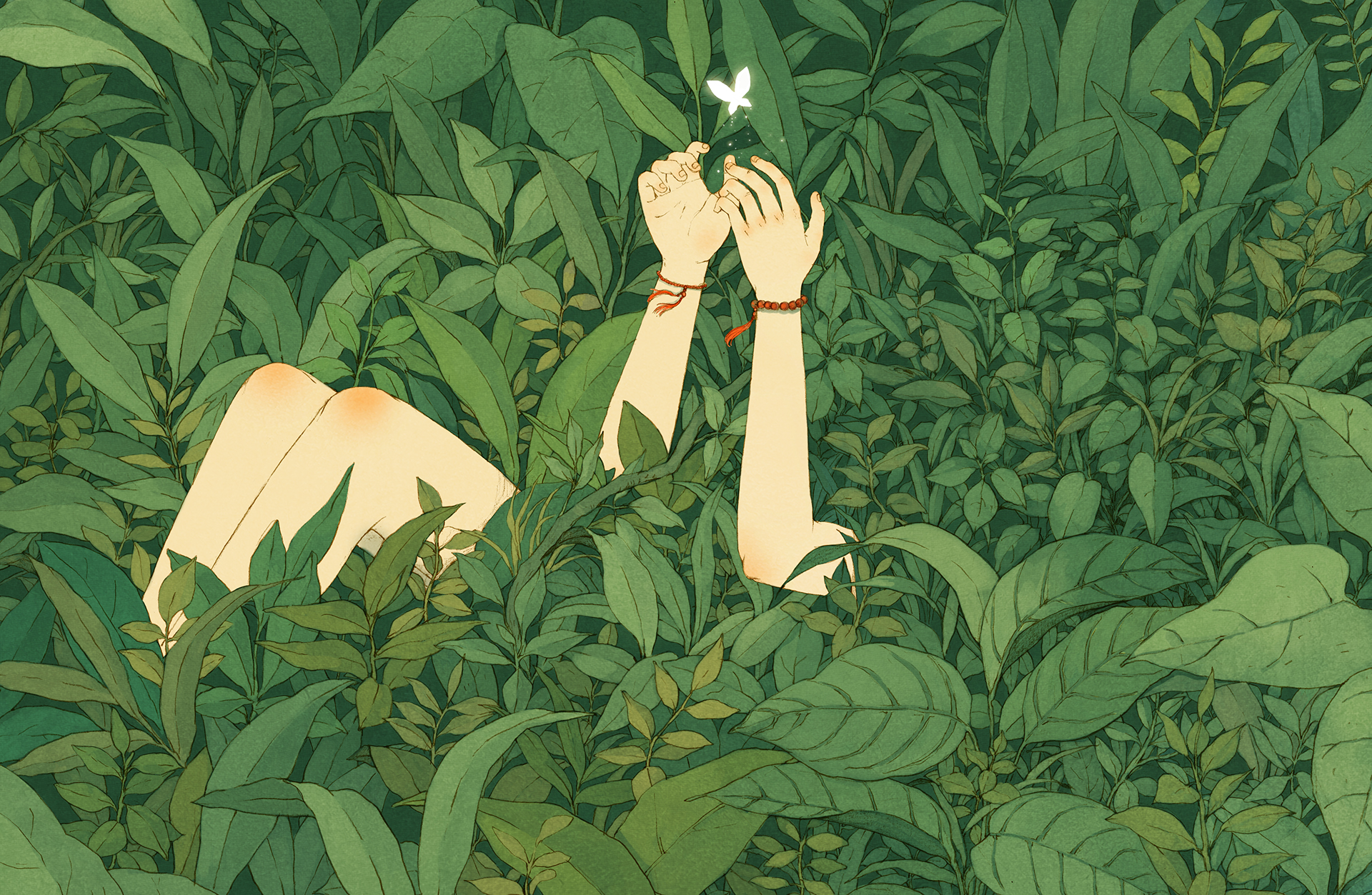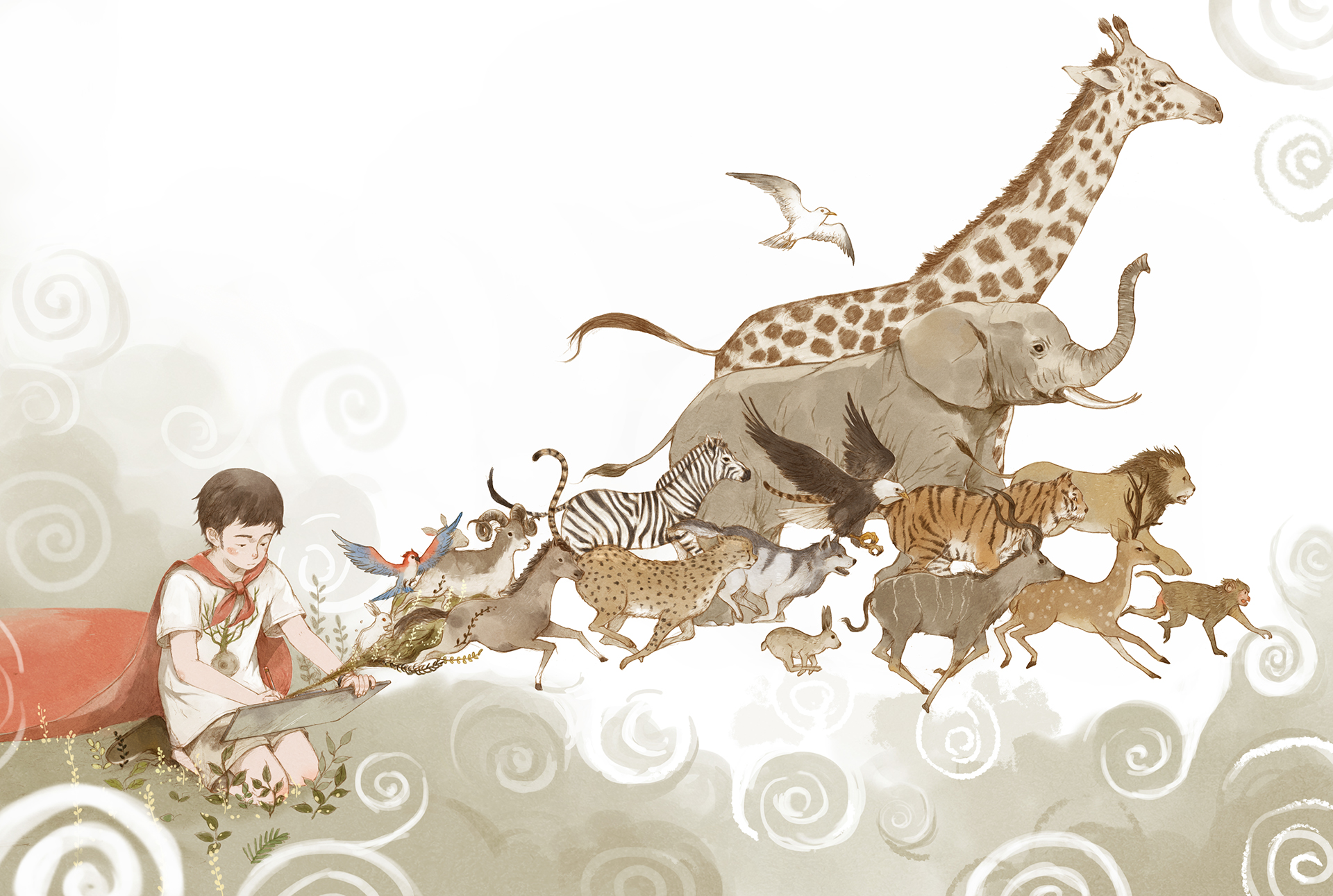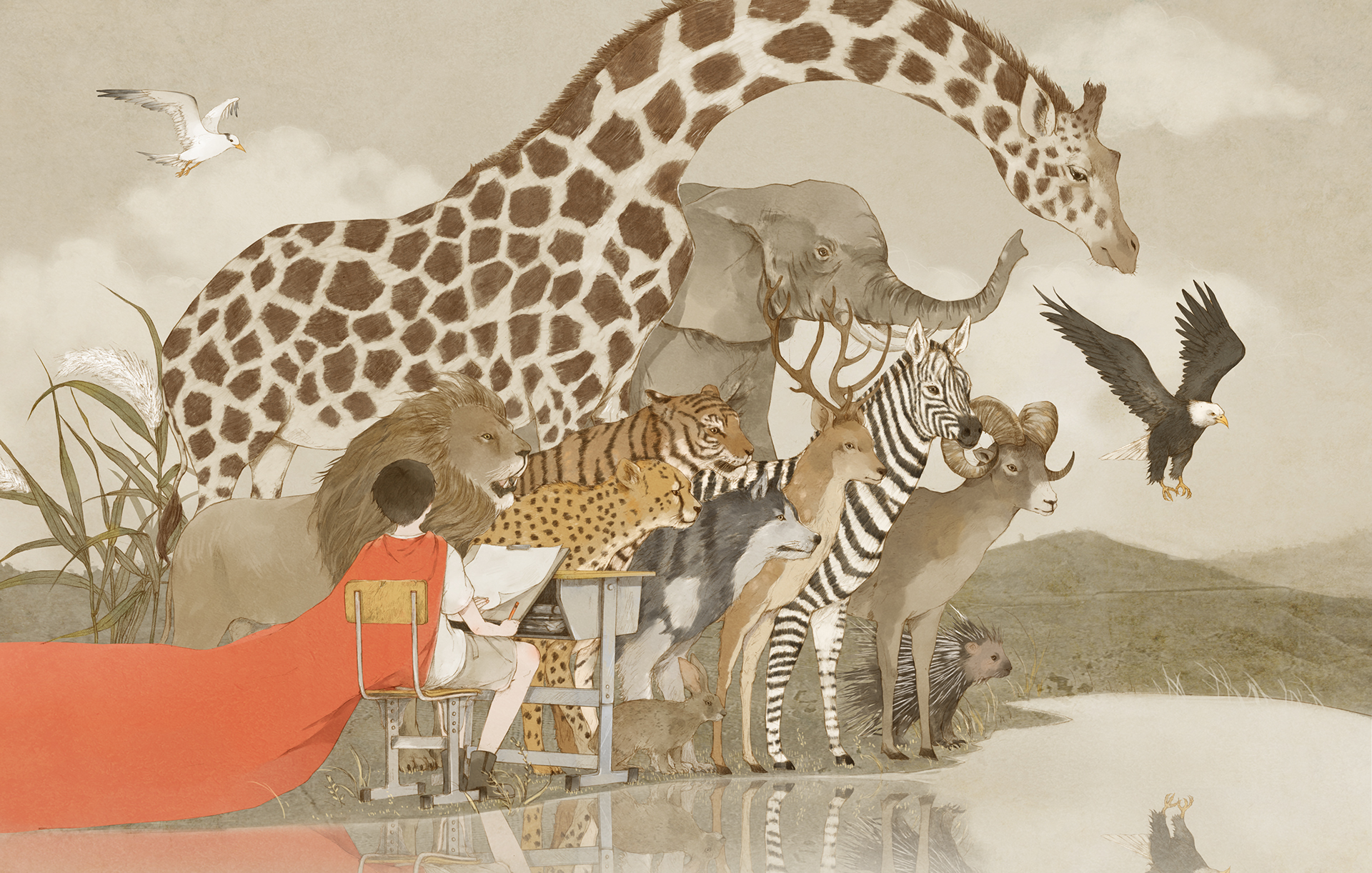 Here's my favorite. He shows how he goes from sketch to final product. Look how organic the hands are, especially in the shaded areas. It makes me imagine that the hands are like the trees and are supporting ecosystems or animals and villages.
In all of his art is a lot of thoughtfulness that echo themes that you see in Ghibli films like nature, childhood, and exploring ordinary worlds.