Sometimes we take the people who make anime for granted. Animators and writers are a key element, but it takes a great director to lead the staff to make a truly memorable series.
Notable works: Nausicaä of the Valley of the Wind, Princess Mononoke, Spirited Away, and your childhood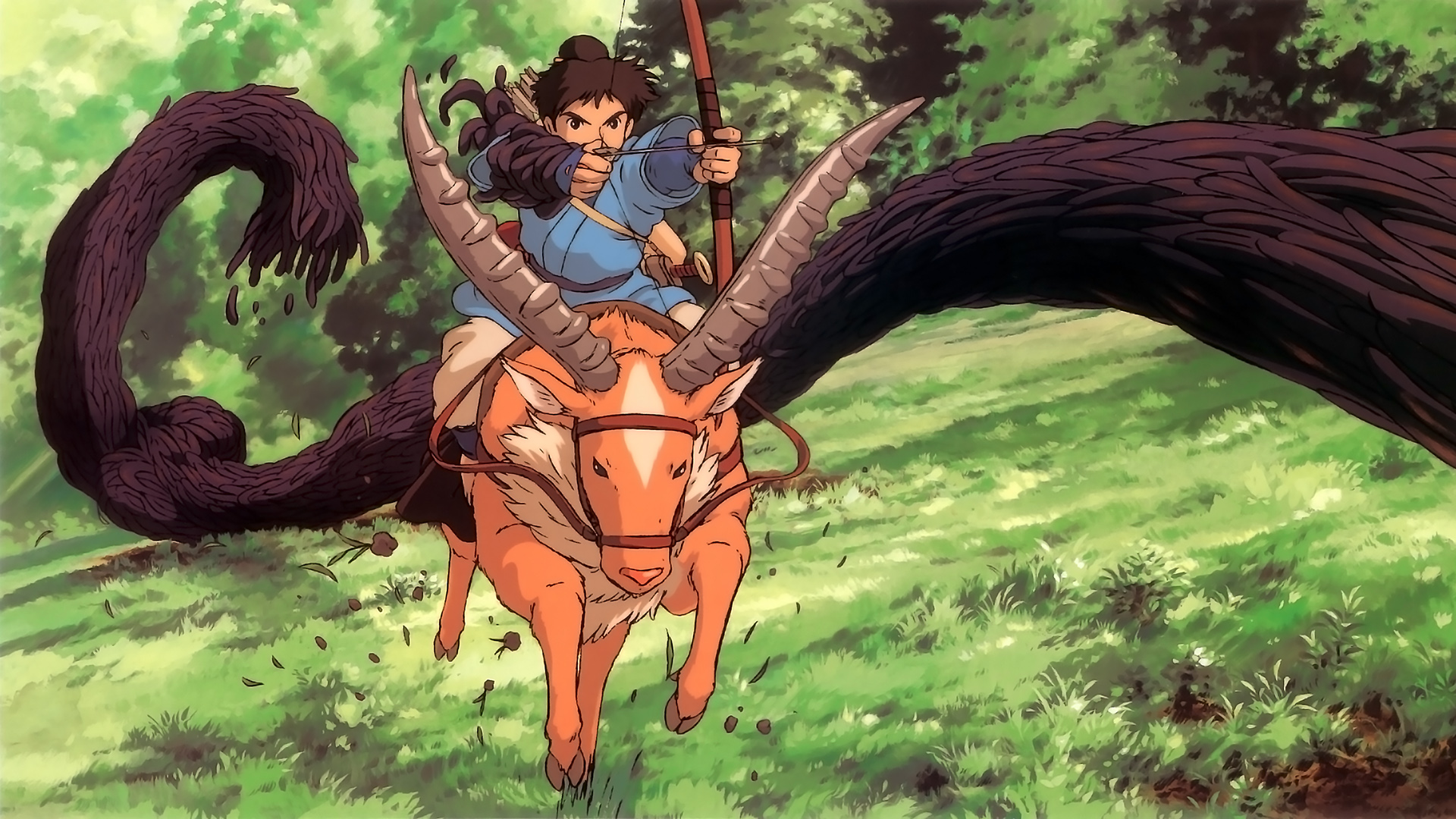 Over the course of a 50-year career, Miyazaki has directed some of the most beloved movies that transcend the anime barrier. His attention to detail, strong characters, and stories that are accessible to all ages has made him one of the most beloved directors of all time.
Notable works: Perfect Blue, Paranoia Agent, and Paprika
Kon was only 46 when he passed away, but he has left an everlasting impression on the anime industry. His works explore social stigmas and the human psyche, and his animation style has a "live-action" feel to them. Perfect Blue and Paprika have gone on to become highly influential movies, and have inspired the works of Darren Aronofsky and Christopher Nolan.
Notable works: Astro Boy and Princess Knight
Tezuka is one of the most important people in the manga and anime industry. "The godfather of anime" is often compared to Walt Disney. Astro Boy is often credited as the first modern anime, and Princess Knight is one of the first shoujo series.
Notable works: 5 Centimeters Per Second, Children Who Chase Lost Voices, Your Name, and The Garden of Words
If there is one modern director that can fill Hayao Miyazaki's shoes, it's Makoto Shinkai. His attention to detail, well-crafted characters, and a focus on human relationships.
Notable works: The Girl Who Leapt Through Time, Summer Wars, and Wolf Children
Mamoru Hosoda must love seeing people cry because his works are emotional field trips. Hosoda's started his career directing two Digimon and two One Piece movies, but his works have since matured.
Notable works: Cowboy Bebop, Samurai Champloo, and Kids on the Slope
You can't talk about anime directors without mentioning Watanabe. The man has created the beloved Cowboy Bebop, Samurai Champloo, Kids on the Slope, and Space Dandy. He is known for blending Western elements into his work, giving him an international appeal.
Notable works: Planetes, Gun x Sword, and Code Geass: Lelouch of the Rebellion
Taniguchi is one of the few modern directors that is keeping the sci-fi genre alive for anime. Whether it's the unique Planetes or the beloved Code Geass, Taniguchi has crafted some really good sci-fi stories.
Notable works: Toradora!, AnoHana, and Ano Natsu de Matteru
Nagai is the master of the romance-drama genre. His works contain the right amount of melodrama, angst, character development, and comedy. His characters are fleshed out and the relationships feel real, which are what makes his works beloved by many.
Notable works: Urusei Yatsura, Mobile Police Patlobar, and Ghost in the Shell (1995 movie)
Thrust into the spotlight with the successful adaptation of Urusei Yatsura, Oshii is known around the world for the Ghost in the Shell movie and the creation of the Patlabor franchise. His works were a major influence on the Wachowskis' Matrix trilogy.
Notable works: Akira, Steamboy, and Combustible (short film)
Almost known solely for Akira, Otomo helped make anime to be taken as a serious medium for storytelling. Akira is considered one the most important sci-fi movies of all time and has overshadowed Otomo's other works
Notable works: Clannad, The Melancholy of Haruhi Suzumiya, and Nichijou
Tatsuya is one of the few directors that know how to use moe effectively in the slice of life genre. Not too overbearingly cute, a touch of character development, and great comedic timing are his hallmarks.
Notable works: Ghost in the Shell: Stand Alone Complex, Eden of the East, and 009 Re:Cyborg
Cutting his teeth as a background artist on Akira and Kiki's Delivery Service, Kenji is known for the psychological trip that is Ghost in the Shell: Stand Alone Complex and the thriller Eden of the East.
Notable works: Jin-Roh: The Wolf Brigade and A Letter to Momo
Jin-Roh and A Letter to Momo are the only anime Okiura has directed, which is a shame because he is a really great writer. He is more known as an animator and has worked on Akira, Metropolis, and Paprika.
Notable works: Creator of the Gundam franchise
Not many franchises are as big as Gundam, and the entries that Tomino has written and directed are considered some of the best shows. Blending politics and relationships with action, Tomino has a reputation for killing any and all characters and any given time.
Notable works: Gunbuster, Nadia: The Secret of Blue Water, and Neon Genesis Evangelion
Few works can top the appeal of Neon Genesis Evangelion. A critique of otaku culture and a deconstruction of the mecha genre, the series is widely considered the best anime of all time. Which is amazing, considering how complex the story is on the first watch.
Notable works: Space Battleship Yamato, The Super Dimension Fortress Macross, and Tytania
Ishiguro is one of the most important names in the sci-fi community. Having created Space Battleship Yamato and Macross, he helped popularize transforming mechas and turning the genre into something a bit more serious.
Notable works: Gurren Lagann, Panty & Stocking with Garterbelt, and Kill la Kill
You can criticize Imaishi's writing for being unfocused, but his energy is unmatched, and he brings an element of fun with his works. Imaishi knows how to make an entertaining series, even if it turns out to be fluff in the end.
Who are your favorite anime directors?