Do you remember the first time you saw Evangelion?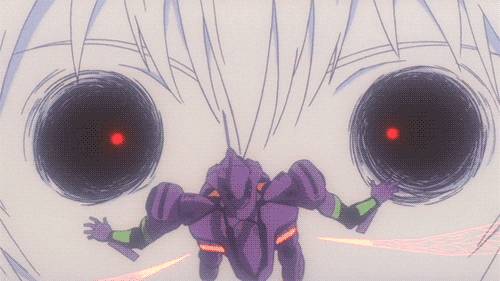 It was weird, insane, stressful, and made your heart beat so fast that is consumed all of your attention. If you're like me, you got hooked on that feeling and have been chasing fragments of the show or new shows to get that feeling back.
Peter Mohrbacher is an artist working on a fantasy project called Angelarium. The art and themes are beautiful but scary, leaving you with a feeling of wonder.
For he who holds the memory of man
For he whose arcane business is long forgotten
Why should he bless you?
If you cannot even remember his face
He who holds the past upon his shoulders
And the future in his hands
Hail Zachriel, Angel of Memory
I have watched you since you were born
I wrote your name in my book as you came into this world
I have had an eye watching your entire life
See now, your name fades with time
And now you shall return from whence you came
Delivered from this mortal coil
Let this apple take your body from you
Let my hand guide you to your rightful place
For I am your shepherd
Blessed are the dead
And now you are among them
Delivered from this mortal coil
O lonely fountain, bless us mortals that dwell beneath you
Let our gratefulness abate your sadness
Let our prayers reach you, lonely Matariel
All men and beasts seek your embrace
We beg that you may stretch your hand out to us
So we may continue to praise your generosity
O great muse of rain, O sustainer of life
We patiently await your blessing
I am thy protector
and thy keeper
I am thy shield
and thy restraint
I am the light which illuminates thy life
and burns thine eyes
I am the barrier which separates thee from the divine
I am Sahaqiel, Angel of the Sky
Call his name and he shall come
Speak your words of betrayal and he will be at your side
Pierce the sword of vengeance into the hearts of thine enemies and you will gain retribution
But be warned, for vengeance carries a double edged sword
Do harm upon the undeserving and he shall bring his wrath upon you three fold
In heaven Moses came upon the five angels of divine punishment
Among them was Hasmed, Angel of Annihilation.
For all the forces of creation in the heavens and earth there is but one undoer
To hear his voice is to know that you are deaf
To see is face is to know that you are blind
To feel his touch is to be no more
The burning one.
Herald of the dawning day.
Summoner of the final hour.
Shelegiel dances upon the house of man
silently
leaves no trace upon the sleeping land
Upon the hill we saw
a figure wreathed in red.
With smoke around it rising
it sang to the newly dead.
"Do not give what cannot be taken"
It's mouth did not move.
"There is no country for us,
and no fruit within this grove"
Fallen from grace, once the angel of death, now he is little more than a banished soul chained to the depths of the ocean.
He is a tortured soul indeed. Unfavored, unloved, unwanted but still the faithful lamb.
Lost to the light of day and the house of man, he is still the master of the abyss and must be respected.
The silent field of swaying grass waved at the ocean above
The giants march past us by the thousand
By the thousand thousand and many more
Infinite upon infinite
They don't look back
We stare on
Stare long enough and you will see
We are all undone
Where did you just go?
You were here with us, and then
We didn't see you leave
As the artist Peter Mohrbacher explains "Angelarium is a world of divine creatures. They are physical personifications of the experiences we all share. Many of them are described in the ancient text 'The Book of Enoch' or borrowed from the tradition of Kabbalah."
He features many more creatures than just Angels
Foundation. The bedrock beneath existence. The fertile soil, impregnated by moonlight.
The left hand of Ein Soph. The harsh Judge and curator of action.
As the forceful left hand, Gevurah must temper the dreams of existence with harsh protocol. Ever steadying the wings of migrant hearts to ensure the journey.
It is understanding, the thing that brushes the infinite. It is context. Intuitive and contemplative.