CGI has a bad reputation within the anime community. Many fans will point out to shoddy models, poorly animated faces, and bizarre perspective shots as proof that CGI has no place in anime.
But, it's unfair to the ever changing technology on low-quality examples. In fact, there are plenty of anime that make great use of CGI! Here are some anime that either uses 100% CGI or use it the technology for their key scenes.
Gantz:O is arguably the best looking CGI anime movie out right now, thanks to its recency. It's also a great jumping-in point for fans looking to explore the franchise before committing to the manga.
Ufotable does a fantastic job blending CGI with 2D animation in all of their works. Fate/Zero was the series that put them on the map and it still looks great compared to their more recent projects.
Blame! continues the trend of Polygon Pictures taking large leaps in improving their CGI quality. The movement is intentionally jerky to mimic the low frame rate of hand-drawn animation, but facial movements and shading are HUGE improvements over Knights of Sidonia and Ajin: Demi-Human.
Sola Digital Arts was founded in 2010 and they have assisted on projects like 009 Re:Cyborg and Saint Seiya: Legend of Sanctuary. As of right now, Appleseed Alpha is their sole project as the lead studio and they showed off a photo-realistic style with the aid of motion and facial capture.
5
Space Pirate Captain Harlock
Toei Animation reportedly spent $30 million producing Space Pirate Captain Harlock! While critics and audiences didn't enjoy the story too much, the movie was praised for its animation.
Expelled From Paradise shys away from photo-realism and attempts to use a more 2D influenced art style. The character models look really good, especially in scenes that require exaggerated facial animations. It doesn't hurt that the sci-fi story is entertaining as well!
Steamboy was directed by Katsuhiro Otomo, who is known for Akira. In 1988, he used Akira to push the envelope and set a new standard for 2D animation, and would use 2004's Steamboy to showcase CGI's value in movies. The movie has 440 CG cuts, which at the time was an incredible amount.
The scenes that take place in World of Oz uses a stunning blend of CGI and 2D animation, which helps accentuates the colorful "otherworldliness" of the virtual game.
BBK/BRNK is studio Sanzigen's latest anime. It uses a CGI style that mimics the "anime" look as close as possible and is one of the best looking CGI TV anime to have been released.
Doraemon is one of the biggest franchises in Japan, and the Stand By Me Doraemon is absolutely stunning. It's not a franchise that's as well-known outside of Asia, but fans of Pixar movies will love it from a visual and a story standpoint.
Your eyes aren't lying, Etotama's CGI action scenes really do look that great. It's a crazy take on the Chinese Zodiac mythology with more of a focus on comedy. However, the fights do use CGI and are easily the most beautiful aspect of the series.
Tiger & Bunny uses a lot of CGI elements whenever the characters are in their hero attire and fighting enemies.
It's common for idol anime to use motion capture for their dance sequences. While it can look jarring at times, like with early Love Live! and The iDOLM@STER episodes, Aikatsu! is the least intrusive. Not only is the movement smooth, but the characters don't look like uncanny dolls set to devour your soul.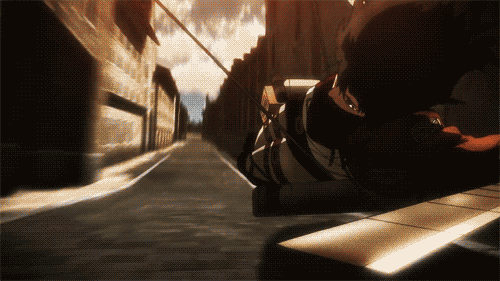 Those exhilarating 3D-manuever gear scenes use a blend of beautiful key animation and CGI backgrounds, which contributes to the sense of speed.
What are your favorite uses of CGI in anime?