The theatrical release of Fairy Tail: Dragon Cry this past weekend officially set in place the final leg of the long-running series.  The movie earned 53.89 million yen ($474,848) after opening in 101 theaters.
Hiro Mashima, the creator of Fairy Tail, wrote an afterword stating that the series will be completed in 2 more volumes (about 16 to 19 chapters). Mashima also hinted that he is drafting ideas for his next series, which will be set in a brand new world.
Check out Mashima's afterward, which was translated by @KenXyro.
Fairy Tail to end "in about 2 more volumes", Hiro Mashima wants to write a new work after it ends. (Thx to @KenXyro for the tl.) pic.twitter.com/OzkFbFgVn9

— YonkouProductions (@YonkouProd) May 9, 2017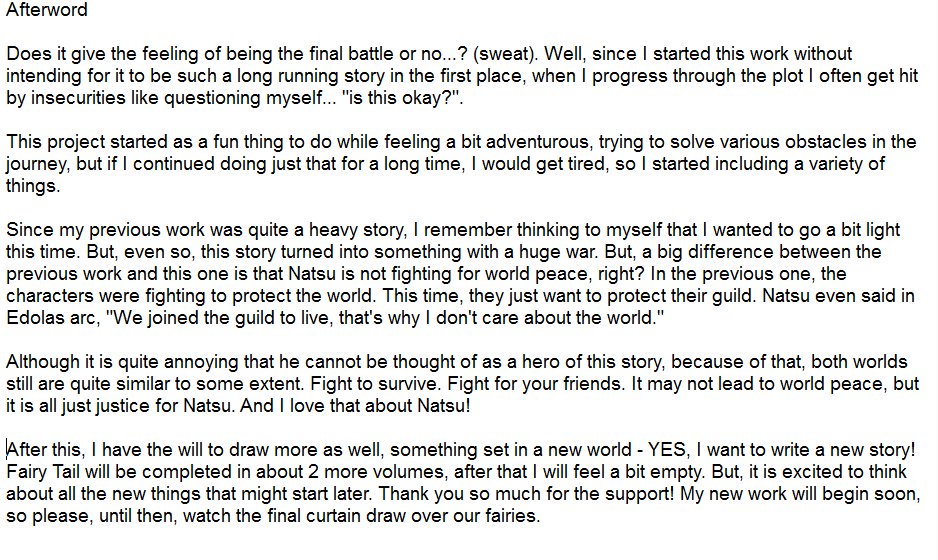 What do you hope to see from Mashima's next manga series?